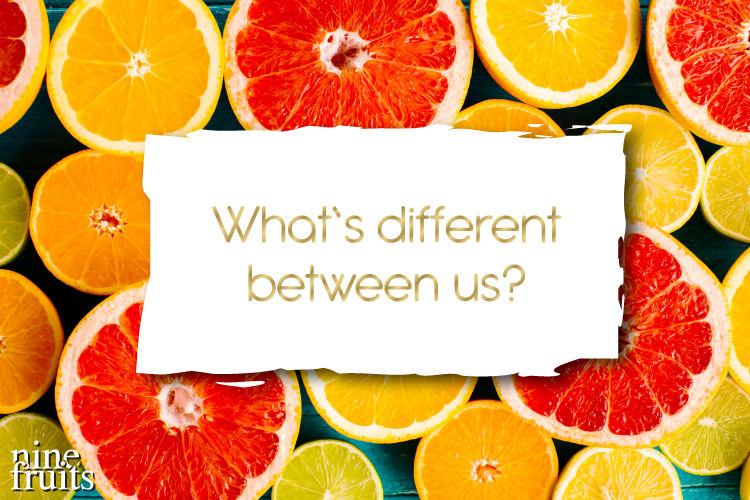 What's difference between them?: Oranges, Tangerines, Grapefruits, Pomelos
There are plenty of Oranges in the genus of Citrus. Accordingly, when we want some Oranges, be sure which Oranges you want because they are the big family. 9FRUITS will clarify the difference of some oranges for you which is Oranges, Tangerines, Grapefruits and Pomelos.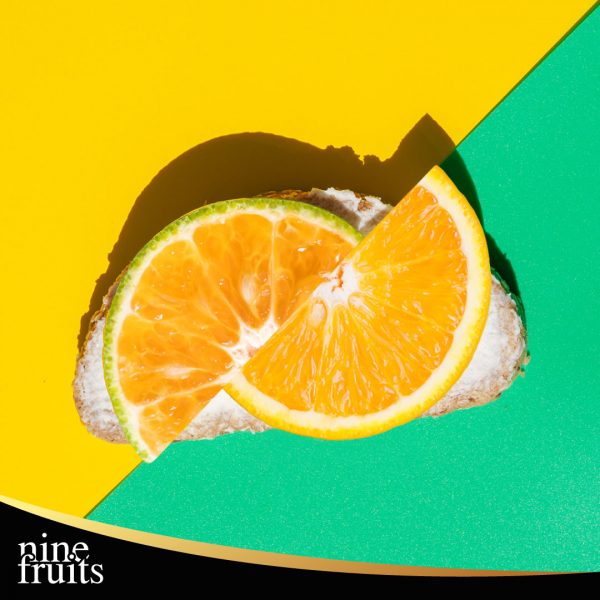 Oranges and Tangerines
Almost people think that Oranges and Tangerines are the same fruit but actually they are different from their breeding. Oranges originated many years ago in Asia, most likely in Southern China and Indonesia before Century until the European explorer arrived and made a hybrid breeding from Mandarin Oranges and Pomelos to be Oranges that we have nowadays. Conversely, Tangerines were first grown in Florida at the early in the 19thcentury and were named Tangerines because they were imported through the city of Tangier in Morocco.
Generally, Oranges always bigger than Tangerines and this make some people call Tangerines "Baby Orange". While Oranges are rounded, Tangerines are more flatted and when they are ripe, Tangerines will be softer but Oranges are usually firm and heavy. Almost of Tangerines are more reddish-orange color when Oranges are typically more yellow-orange, except for some breeding like Blood Oranges.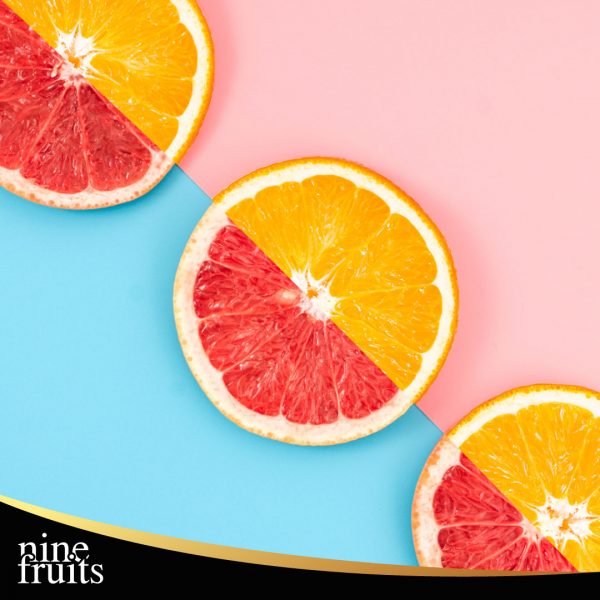 Grapefruits and Pomelos
Grapefruits and Pomelos have a lot of similarities such as they are both rich of vitamin C and have a sweet & sour taste with a distinctly bitter note due to the grapefruit, a hybrid between Oranges and Pomelos, were discovered in the early 18th century on the island of Barbados while Pomelos were found in Southeast Asia for a long times ago.
The difference between Grapefruits and Pomelos that really stand out is Grapefruits are smaller, more rounded shape and smooth skins colored bright yellow to reddish yellow with the flesh colored rose pink or pale yellow conversely from Pomelos that bigger, rough skin colored light green with the pale yellow or pink inside. Lastly, Grapefruits give a really strong taste and sense when Pomelos are usually more tender in sweet and sour flavors.
Did you know? : Citrus fruits are normally rich of vitamin C which can help your body building an immunity and Bioflavonoids which antioxidants that can reduce your aging by. Accordingly, humanities from around the world prefer citrus fruits for that notable sweet and sour and the fresh sensual, they are plenty of good nutrition.