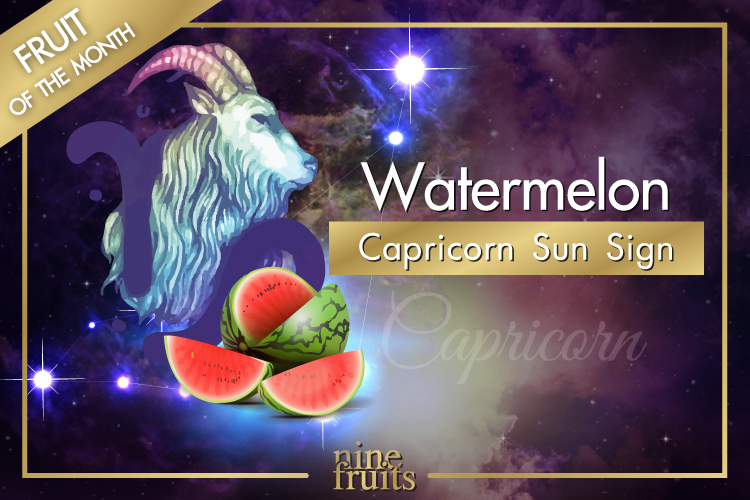 Watermelon Capricorn Sun Sign
People born from January 14 – February 12 fall under Capricorn sun sign. Capricorns are cheerful and optimistic. Their warm personalities attract a lot of friends to them. Although Capricorns are impatient, but they can calm down quickly. Moreover, many people always feel comfortable with Capricorn.
Watermelon matches the personality of a Capricorn. It looks big and eatable. The flesh of watermelon is red as Capricorn expose their feeling. Watermelon is a rich source of water, and hence everyone desires the fruit. It provides freshness and quenches just like Capricorn are cheerful. Just like Capricorns, watermelon can calm down the body quickly.