Round Fruits for Happy New Year's Eve
There are so many countries around the world will have a party in the last day of December that called "Happy New Year's Eve" or "Countdown" to celebrating for the New Year. Although each country will represent their lucky food's culture in the different way but the similarity food they have all is round fruits for good lucks when the New Year has come.
Generally, in China and Philippines, people like to decorating round fruits on the dinner table in the News Year's Eve to bring a good luck. In Spain Portugal and Cuba believe that people who eating Grapes during The New Year will get lucky. Fruits can represent for the prosperity moreover the round shape is the symbolic of the abundance. In Philippines, there so many households believe that decorating 12 round fruits in the night through the New Year will bring good lucks for their families.
 9FRUITS suggest these lucky round fruits for you in the last day of 2019 through the first day of 2020.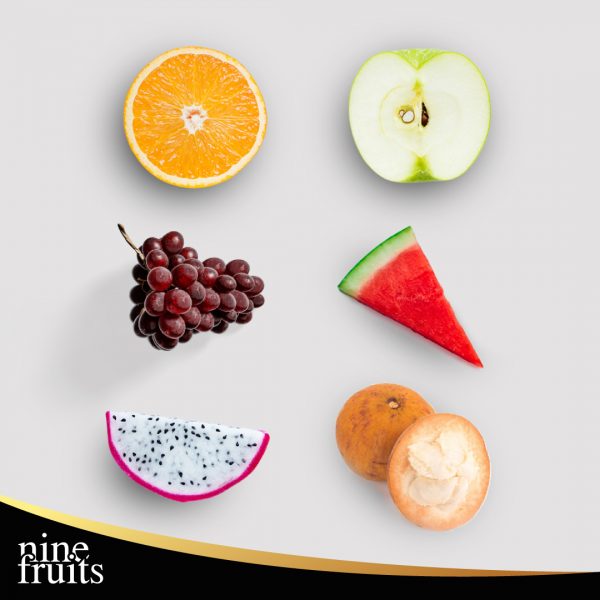 Oranges: Oranges are the most popular lucky fruits in China due to their golden color. Consequently, sliced oranges are symbolized coins which bring the wealth for the families. In Feng Sui believe that oranges can switch up bad lucks to good lucks.
Apples: Apples are the attractive round fruits that suit for being a welcoming sight. Make people feel healthy and fresh.
Grapes: Grapes are a bunch of round fruits. There are so many Spanish speaking countries believe that eating 12 grapes, one for each chime of a clock, right after midnight to bring luck in the New Year.
Watermelons: In Vietnam, Red is the lucky color thus red Watermelons will bring you good lucks too from their red round shape.
Dragon Fruits: Because their name is about dragon, the powerful creator in Chinese mythology with their outstanding appearance as a result that Dragon Fruits are popular in lucky fruits for Asian people.
Santols: There is about their name, Santols have a sound like "Saint" in Philippines. They believe this fruit is said to bring peace and harmony among the residents of the house.
Lucky Fruits may be just believing for fun however the truth everyone knew for sure is having fruits is good for our health. It is just the easy way to give us healthy for this New Year.