JOURNEY OF FLOWER TO A FRUIT –
A scientific guide to growth of a fruit.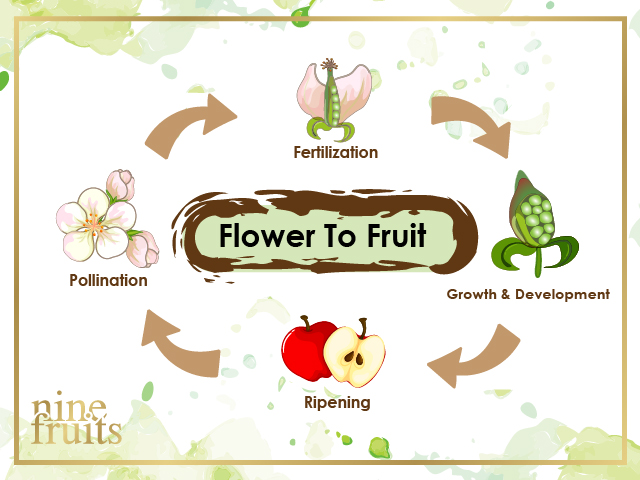 Each fruit starts with a flower.  Then comes pollination, fertilization, growth and development, and, finally, ripening.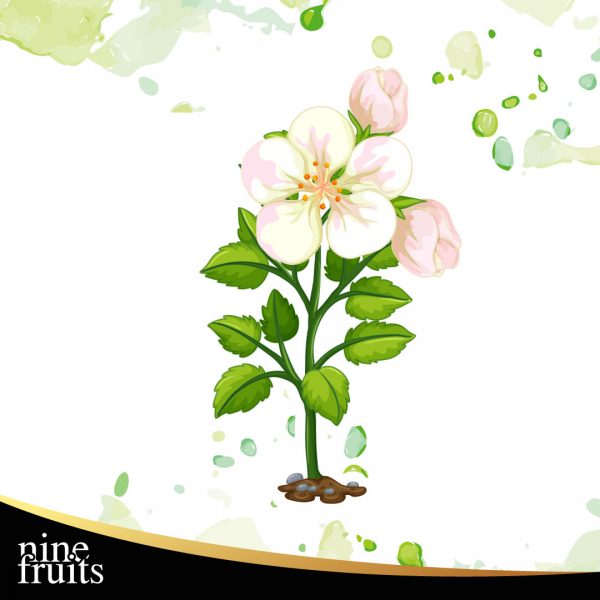 Pollination is first. Here, the pollinator like Honey bee maybe gathers pollen (which is the sperm) from a flower. It then alights on another flower and the pollen grains are held fast to it by a sticky receptive surface. The first step in the flower-to-fruit process is pollination.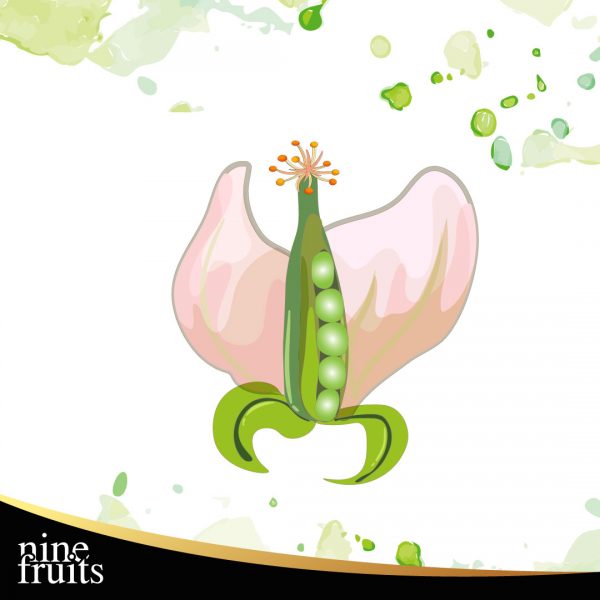 Fertilization is next.  The flower on which the insect has landed contains an ovary and some eggs, which are fertilized by the sperm to form seeds. Once fertilization occurs, the petals wither, eventually falling away. The ovary, containing the fertilized ova, begins to swell into an immature fruit.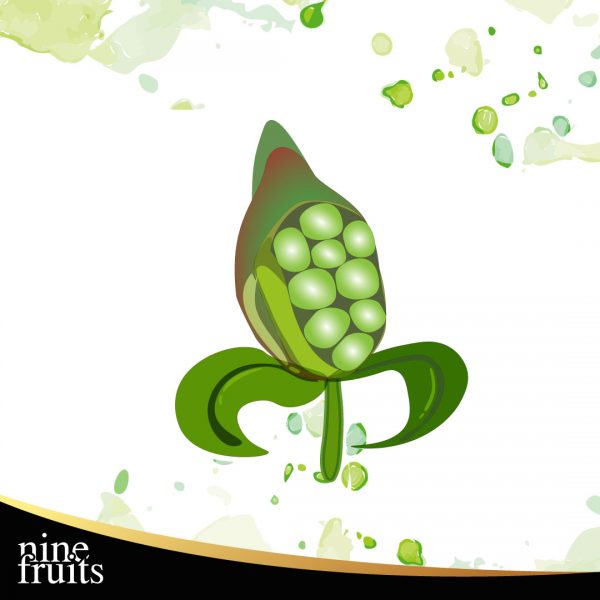 Growth and development The fruit swells, increasing in size and usually changing color as well. Thickening of the ovary that develops into the outer wall of the fruit. This comes about as cells divide and multiply. Some fruits take several weeks, while others take just minutes.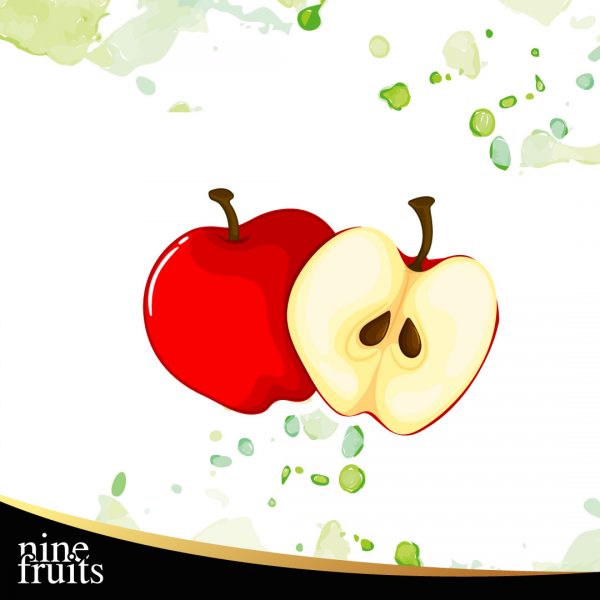 Ripening is the last stage. During this time, the color of the fruit changes, and sweetening and softening of its inside parts occur. Many fruits are picked and shipped when they are mature but still unripe. Damage to the product is significantly lesser. When the product arrives at its destination, it is gassed with ethylene and the ripening process is initiated.
Credits: Careerpost & homeuides.sfgates