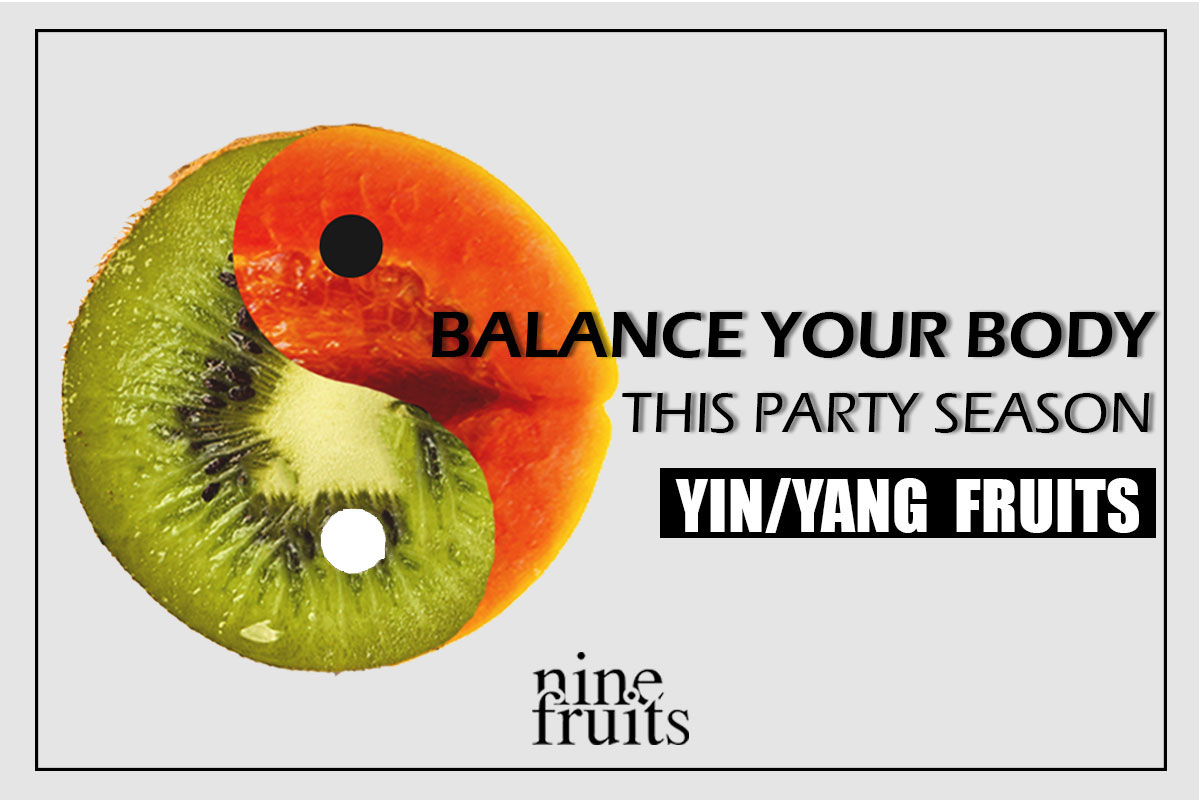 BALANCE YOUR BODY THIS PARTY SEASON
WITH YIN/YANG  FRUITS
It's the Halloween month and lots of themed parties planned out. While you dress to kill – make sure your body doesn't kill you with all the food and alcohol.
According to Chinese medicine all foods are classified as cold/cooling foods or hot/warm foods. This doesn't mean the temperature – it's the effect it has in your body. The energy it gives out could be warm or it could be cooling. Fruits are no different to this. Many people may not know this, but over consumption of warm fruits like Mangoes, Papaya could create digestive or gastric problems. Yin means cold and Yang means hot.
Cold/cooling fruits include Mangosteen, strawberries, apples, pears, oranges, bananas, watermelons, kiwi.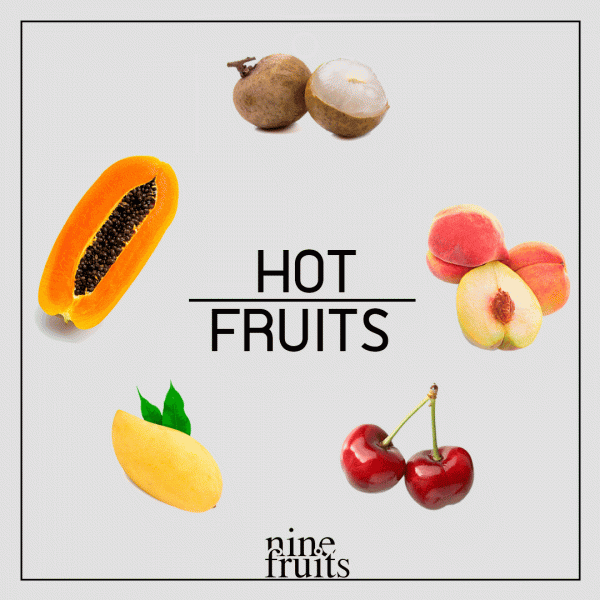 Hot/warm fruits include Rambutan, peaches, longans, litchi, papaya, mangoes and cherries; "neutral" fruits include pineapple, grapes.
To balance the energy in the body "cold" fruits are usually recommended for "hot" people, "warm" fruits are recommended for "cold" people while "neutral" fruits are suitable for everyone.
"Hot" people usually have a red tongue, get hot and thirsty easily and tend to get constipated. "Cold" people usually have a pale tongue, cold extremities, are often cold and suffer from diarrhea.
But in hot summers, "cold" (yin) energy fruits are usually better than "warm" (yang) energy fruits.  Warm fruits help re-balance the energy in the body. That's why we tend to get heaty inside, cooling fruits help calm the stomach and aid gastric issues. Reduce inflammation.
On the other hand, warm fruits help promote blood circulation, promotive fluid and also act as a laxative (help in bowel movement/constipation.)